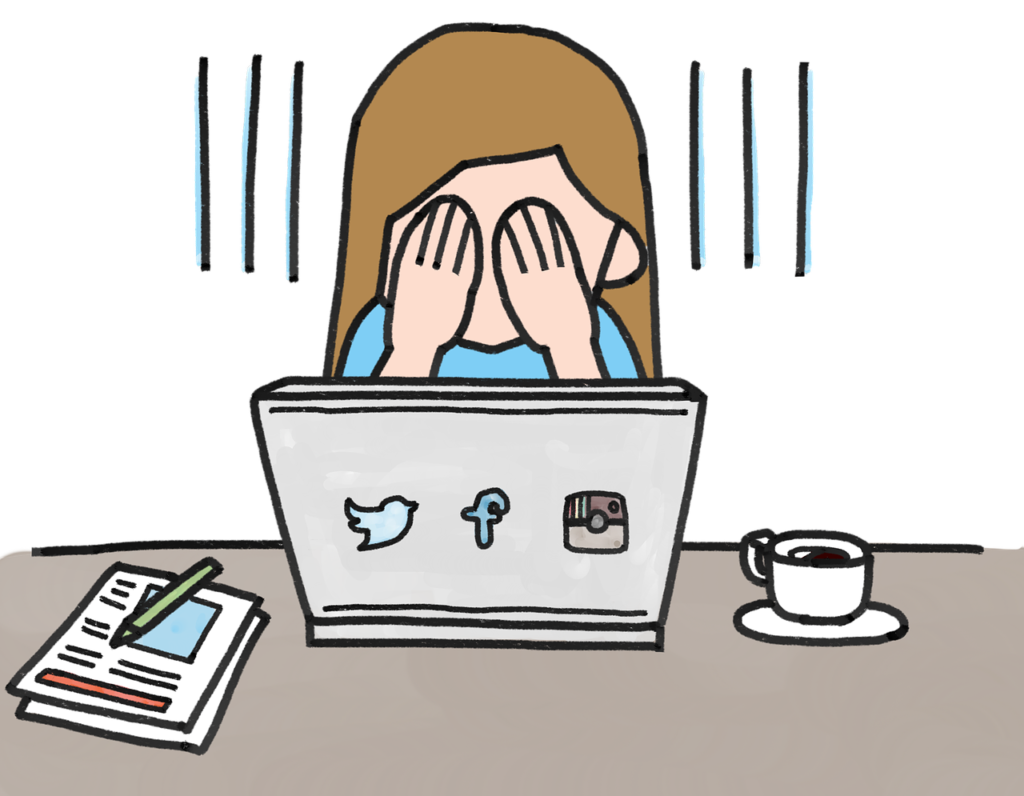 Last Updated: July 22, 2023
Today, I'm going to recount about a sad, embarrassing, and helpful learning experience I had on Instagram that happened earlier this year. To start off, I have never used social media before (aside from Youtube). But since it is a good idea for authors to promote their book on social media, I decided to try making Instagram my main author platform since I felt the most comfortable with it.
So after I posted my first ever post (with a lot of help-hehe), I was like yay, my first post turned out really nice and pretty! I received my first comment from someone that discovered my post telling me to DM somebody. I was confused but clicked on the profile I was recommended. That account apparently promoted writers and books and had at least 10,000 likes on each post. For people who are aware of the red flags, you can probably guess where this is going. And for people who don't know (like me during that time), I DM'ed them asking about promotion on their account.
Their prices were very affordable and within my budget so I went ahead and paid them to help promote my book with a post on their account. Unfortunately, that night (a few hours too late but better late than never), my brain was finally thinking straight and I looked that Instagram account up. On Reddit, there was a discussion about that so called account and everybody said they were a scam. That account is filled with bot followers and the likes are fake too. And after you pay for their help, they will get those bot followers to follow you. To make matters worse, you will also get tons of spam and fake DM requests afterwards too.
When I found out about this, I was so devastated and tried canceling the promotion and asking for a refund. They told me it was too late since the promo already started and they refused to give me a refund. So in the end, I did the next best thing, I asked them to stop the promotion and remove all the content they posted about my story with no refund.
They thankfully did stop the promotion, but I already had a ton of bot followers following me (around 138 followers) and spam messages. The sudden increase in my Instagram followers account stopped. Occasionally, I still do get a few random follows or messages that are most likely bots or fake. I used to think Instagram DMs are a great and easy way to respond to interested readers but after what happened, it's sometimes hard to tell who is genuinely interested in my book.
Now I know better and what signs to look out for (main thing: if there are comments in the comment section), but I'm still bitter about what happened. I gave into my desperation of getting noticed as a newbie self-published author trying to promote my first book and fell for a marketing scam.
I'm ashamed of and disappointed in myself for making this mistake, but I know better now. I'll definitely be more careful next time…and if you're curious and check out my Instagram page now, you won't see a high follower count anymore. I deleted all the bot followers a while back because I don't want fake follows.
Instagram is still cool, but I'm going to focus my main attention on TikTok instead and save Instagram as a platform for me to post stuff whenever I feel like it. I wrote this blog just because I want to recount my experience on Instagram and in case anyone wants to know.
Hope this blog was somewhat entertaining to read. Feel free to let me know your thoughts or comments down below. As always, thank you for reading! <3